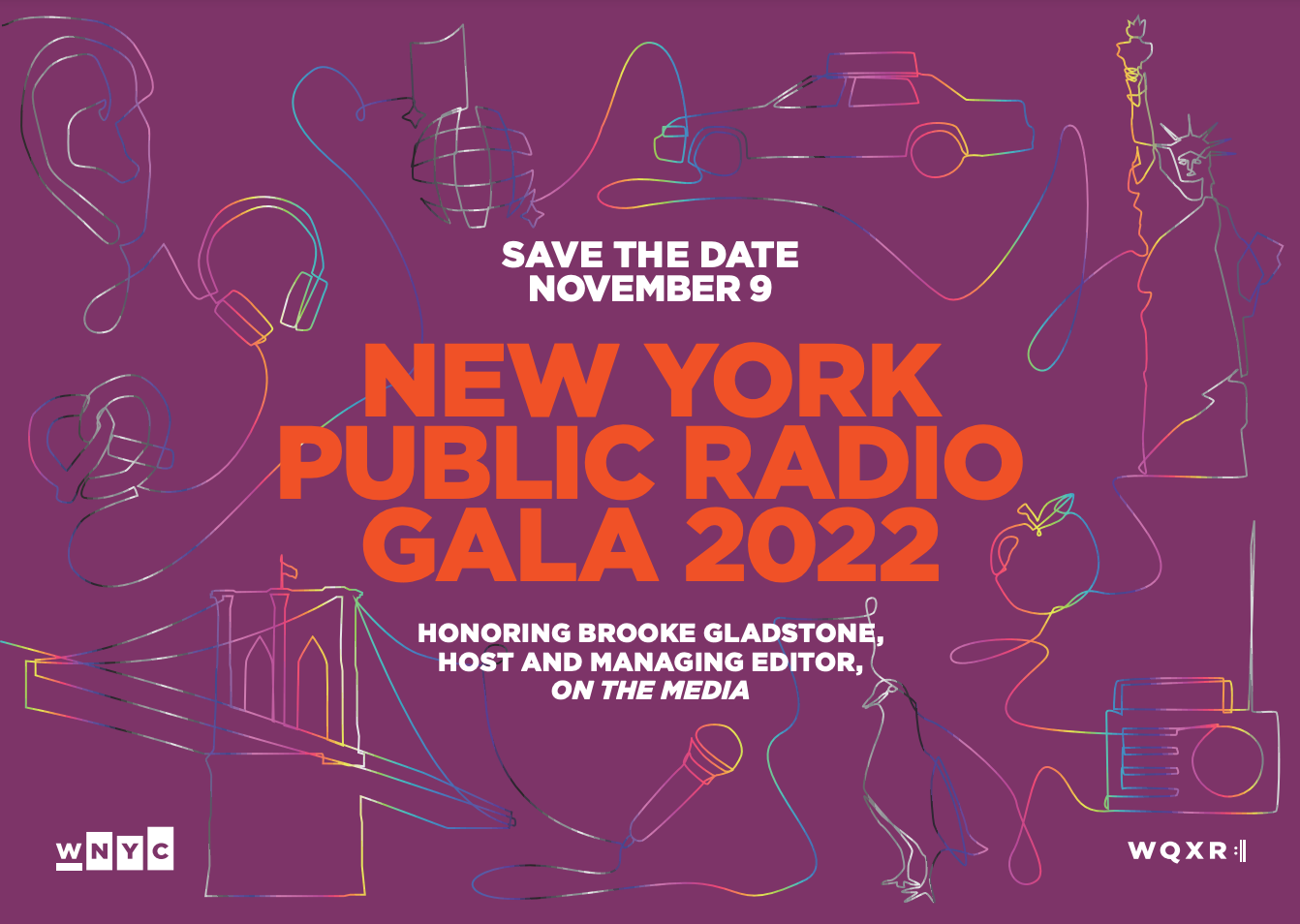 The New York Public Radio Gala will be held on November 9, 2022, in-person at the Plaza Hotel.
We will gather to celebrate the immeasurable contributions this organization has made to our region, and to honor Brooke Gladstone—host and Managing Editor of On The Media.
The gala will be hosted by Samantha Bee and will include a special performance by the Kronos Quartet featuring David Harrington, John Sherba, Hank Dutt and Sunny Yang. 
Please make your selection for tickets, tables, ads, and donations below.
Tickets are priced individually and include entertainment, cocktails, and a dinner table seat for one. You can select the number of tickets you'd like to purchase with the drop down available at each ticket level.
Tables include entertainment, cocktails, and dinner table seats for up to ten guests. The non-tax-deductible portion of your donation is $235 per guest.
For more information, please contact Molly Hindenburg at 646.829.4459 or MHindenburg@NYPublicRadio.org.